QR Codes
The QR codes function within TEAMS provides a simple and efficient way to connect real-world items to live asbestos data.
During an on-site survey, each item on the survey is assigned a unique reference number automatically, and TEAMS automatically generates QR codes for each item surveyed, linking the QR code to the associated item on the client portal.
Once the survey report is approved, an additional section for QR codes can be added to the PDF report, which can then be printed out and placed within the building to denote the presence of an ACM.
The generated QR code can navigate the user directly to the building, floor or item level within the TEAMS client portal.
Users can then scan the QR code with a QR scanner app on their phone or tablet to access the live information for the item via the TEAMS client portal.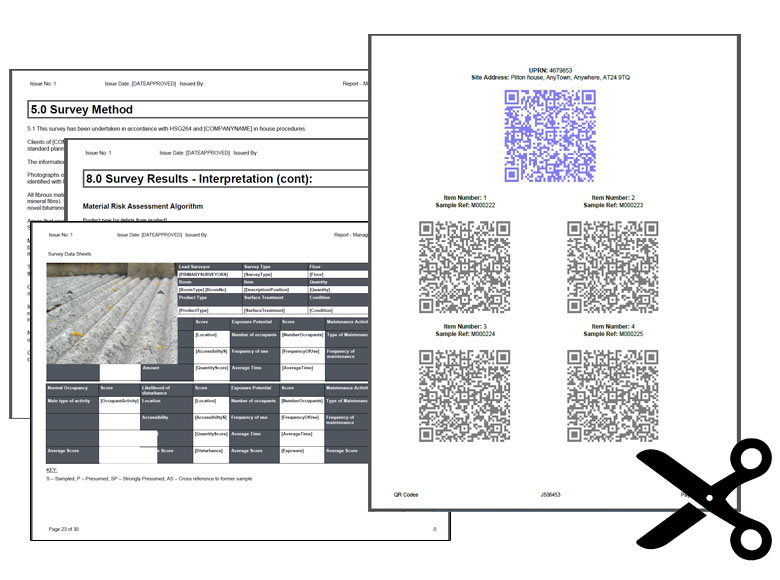 The QR code function within TEAMS makes it easier to access and update information about asbestos and legionella in buildings, helping to improve safety and compliance.