Floorplan Designer
Surveyors can build up structure in their plans quickly and easily with basic tools such as line plotting, snap-to-grid rectangles, and controllable line widths, types, and colours. Additional tools, such as arrow tools, text tools and door tools, which interact with surveys, allow surveyors to add details while carrying out a survey on-site.
The TEAMS Floorplan Designer tool allows surveyors to drag and drop live elements from their surveys, such as room names, item details and sample numbers easily, making it simple and efficient to add specific details.
Item marker and area marker tools with auto-colour make it easy to create plans that meet specific needs.
The TEAMS Floorplan Designer also features photo-capture directly into the tool, allowing users to digitally capture hand-drawn sketches or photographed plans, mark them up, and annotate them as needed.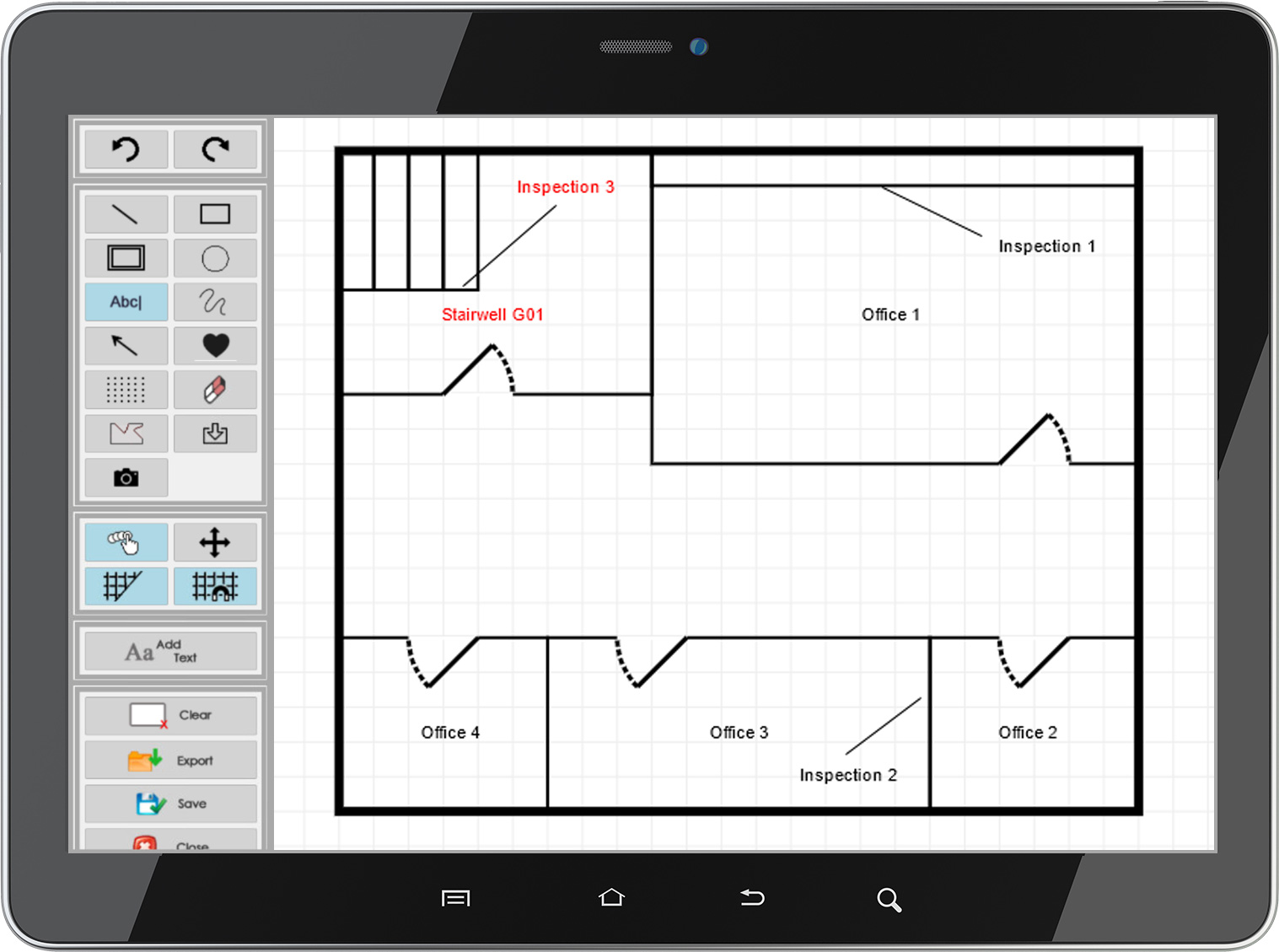 Plans that are created on tablets in the field can now be fully manipulated within TEAMS itself, using the same set of tools that surveyors use on the tablets. The import and export facilities allow users to utilise site plans ahead of time, annotate and mark up quickly and easily, and save base floorplans to the tablet.
TEAMS has developed the Floorplan Designer tool to make a positive and noticeable difference to the day-to-day operations of its clients. With this tool, surveyors can edit plans directly on their tablet, eliminating the need for external administrative effort.