Generating Survey Reports
Creating precise and practical reports is vital for any consultancy, but it can often be a time-consuming task. The report generation process of the TEAMS system enables accurate reports to be generated quickly and easily.
Report Templates
The TEAMS system provides the choice of using TEAMS' supplied default templates or applying your consultancy's own templates to the system. Each surveying job undertaken by your consultancy can have its unique template customised to the specifics of the job. Different surveys such as management surveys, refurbishment and demolition surveys, and reinspection surveys can have their own unique templates.
Your consultancy's templates can be tailored further to include specific details such as material assessment, priority assessment, and overall risk score.
For clients that require bespoke or tailored reports to meet their requirements, client specific templates can be applied. Depending on the client and the specific report requirements, both the data collection via the TEAMS app as well as the office system, will automatically switch to capture and process the different data as jobs are booked for that client.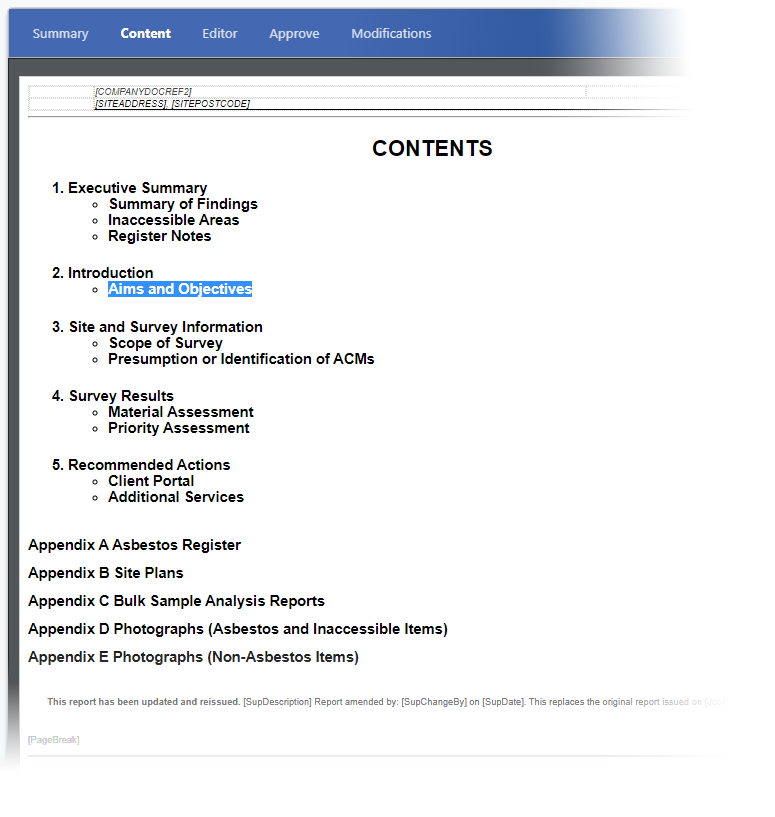 Editing Survey Data
The TEAMS system comes with an integrated survey editor, allowing your team to make quick amendments and corrections to a survey before it is issued to the client. Amendments to text can be made as well as the ability to move items, rooms and floors around within the structure of the building.
If something has been missed, the survey editor within the TEAMS system can also support the creation of new floors, rooms and items.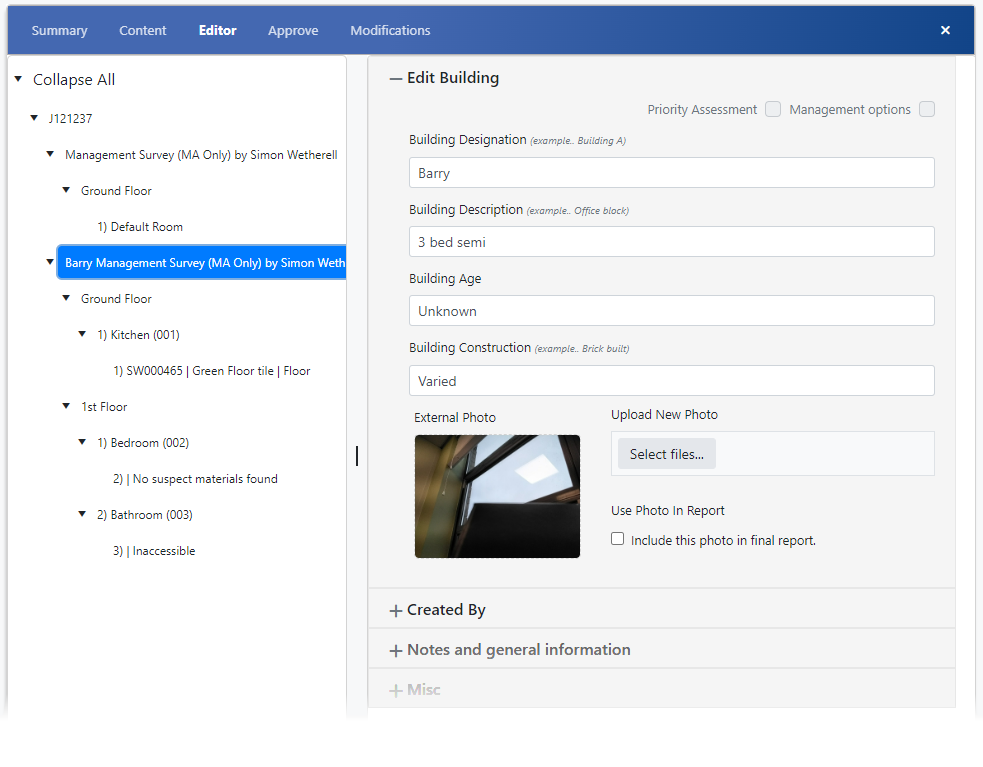 Multi-Stage Approval
During the report generation process, the TEAMS system will generate a preview of the final version of the report. The preview stage allows your team to see the final version of the report, allowing for important quality checks to be carried out before the report is issued to the client.
Consultancies also have the option to set report authorisation and approval rights. Consultancies have the choice of setting the surveyor as the final report approver, or a specific member of the team.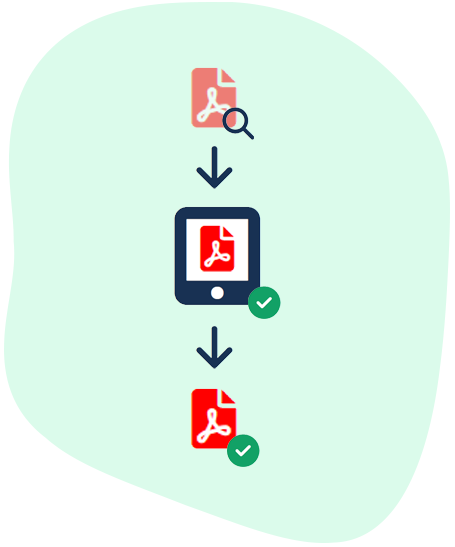 Auto-email to Client, Client Portal, Automatic Push to TEAMS Enterprise ...
The TEAMS system comes with the functionality for completed reports to be issued to the client automatically. Consultancies have the option of setting one point of contact, or specific client email groups to receive completed reports automatically.
The TEAMS system will also send any completed reports directly to the TEAMS Client Portal, or to your client's TEAMS Enterprise system.