Recording sample observations
The TEAMS Laboratory module offers a simple and HSG 248 compliant system for recording observations during the analysis of samples.
For each individual sample the analyst can record sample notes and the equipment used during analysis. The details of every fibre observation, and each observation has a sample preparation section, with the ability to record layers, components, and asbestos types.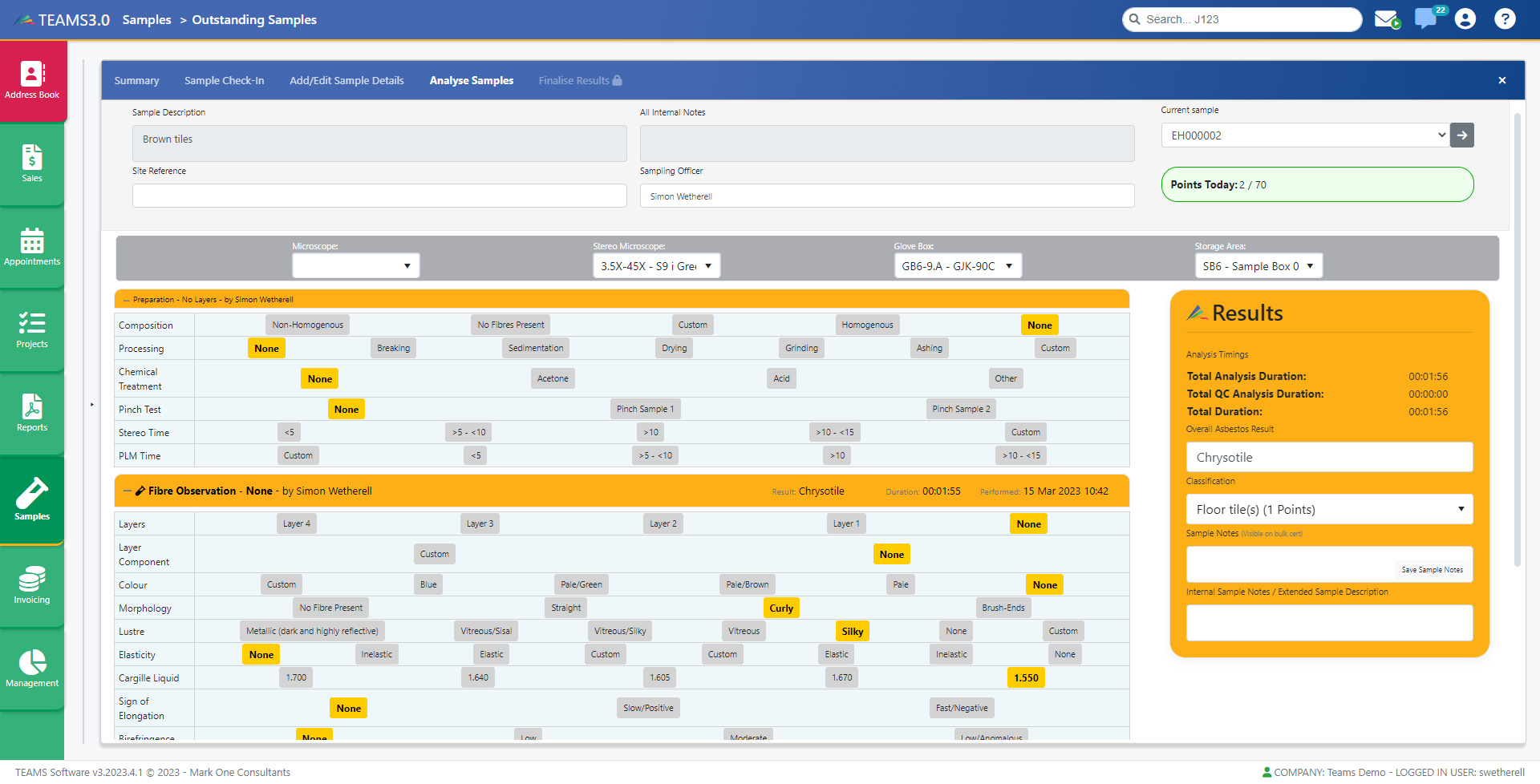 Recording Observations.
Getting Results.
An integrated points system keeps track of the points accumulated by each analyst and displays a real time running total of the analysts' daily points totals ensuring full traceability of all information recorded and the analysis process.
Multiple observations can be carried out for each sample with the time taken to complete each observation recorded and collated to display the total time taken to analyse each sample.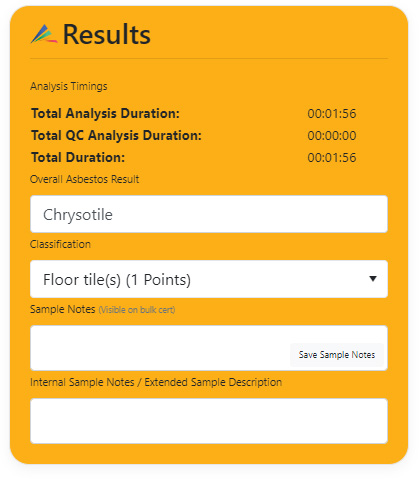 Final Approval
Once the samples have been analysed, the results are automatically stored against the samples along with the technician who performed the analysis, the sample classification if required and any appropriate notes.
Before the bulk sample analysis report can be produced, the results must be approved by the approving officer. Once approved, the signature of the approver is applied to the report and time stamped.
Once the approval process is completed, the report is moved automatically to the completed sample reports section. All certificates can be accessed again with a simple click of a button.