Legionella Monitoring Programmes
The Legionella Monitoring module in TEAMSV3 comes with a brand new, dedicated Legionella Monitoring scheduling system. This enables planners to allocate dates, select service types (e.g., quarterly shower cleaning, monthly temperature recording), and designate technicians to carry out the monitoring assignments.
Services offered by your consultancy can be pre-loaded with recurring frequencies, giving planners the flexibility to develop and oversee a customised monitoring schedule for each client. Additionally, planners can create multiple versions of the same service type with varying frequencies, allowing for further customisation.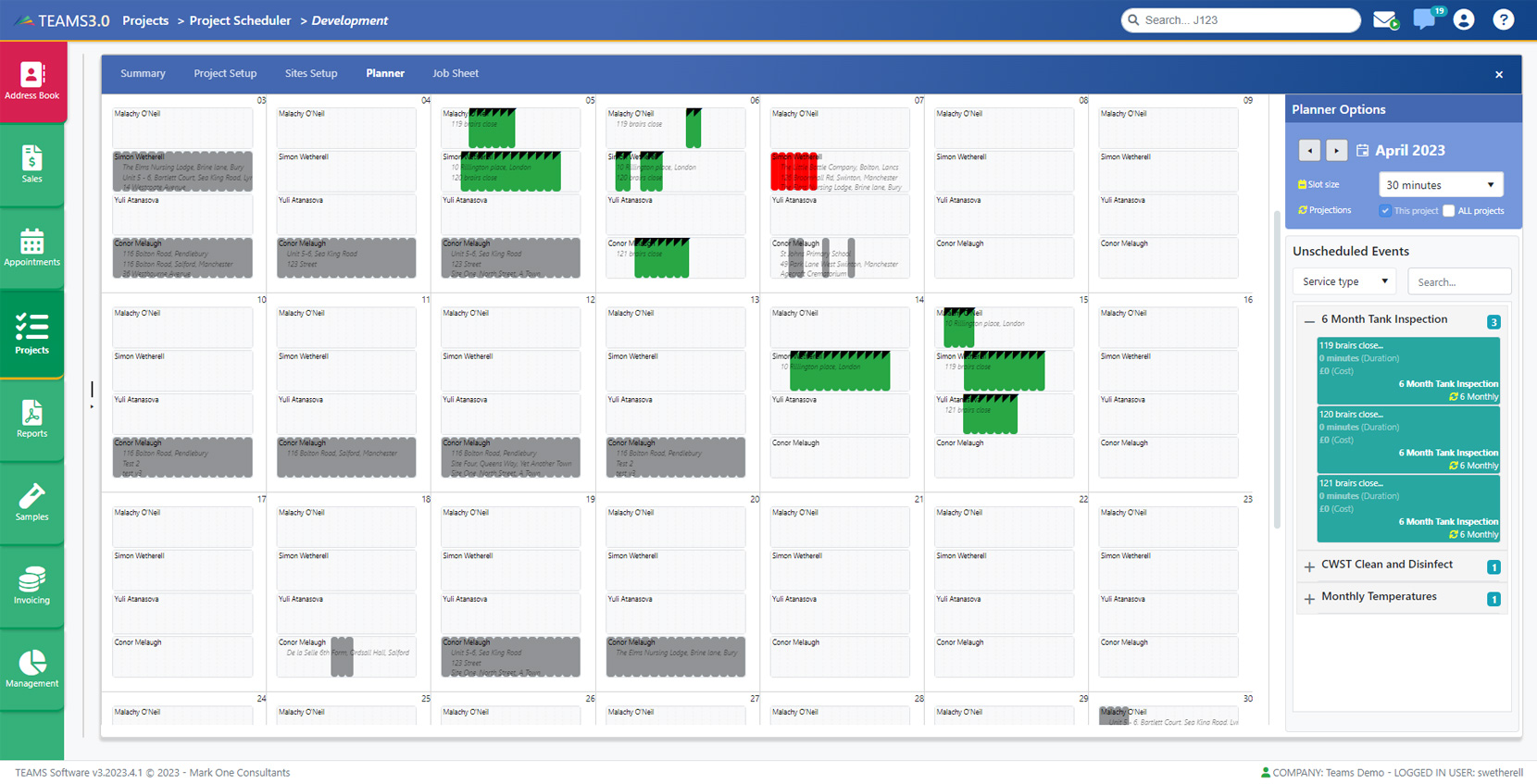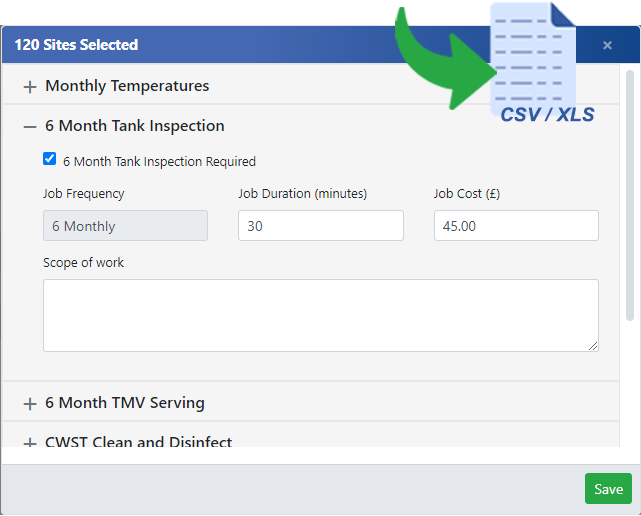 Bulk load your programme
The site portfolio section is where the sites the jobs will be undertaken at are assigned and managed. Your clients' sites can be added from an existing list, or uploaded in bulk. Once the sites have been added to the monitoring project, planners can assign the relevant job types to each individual site.
By simply selecting a site or selection of sites, a list of the allocated services will appear, where planners can then enable that service for that site, as well as assigning individual costs and durations. The details of each service entered here will then be used to plot and schedule a job within the planner.
Scheduling
The TEAMS system allows for easy drag-and-drop scheduling of appointments against the assigned technicians, and a unique capacity-planning view ensures that appointments are only booked in the relevant month.
The scheduling tool also collates existing appointments from the rest of the TEAMS system for the assigned technicians, allowing for easy coordination and prevention of scheduling conflicts.
Once a job is assigned, the TEAMS system automatically schedules future appointments based on the service type's frequency until the project's end.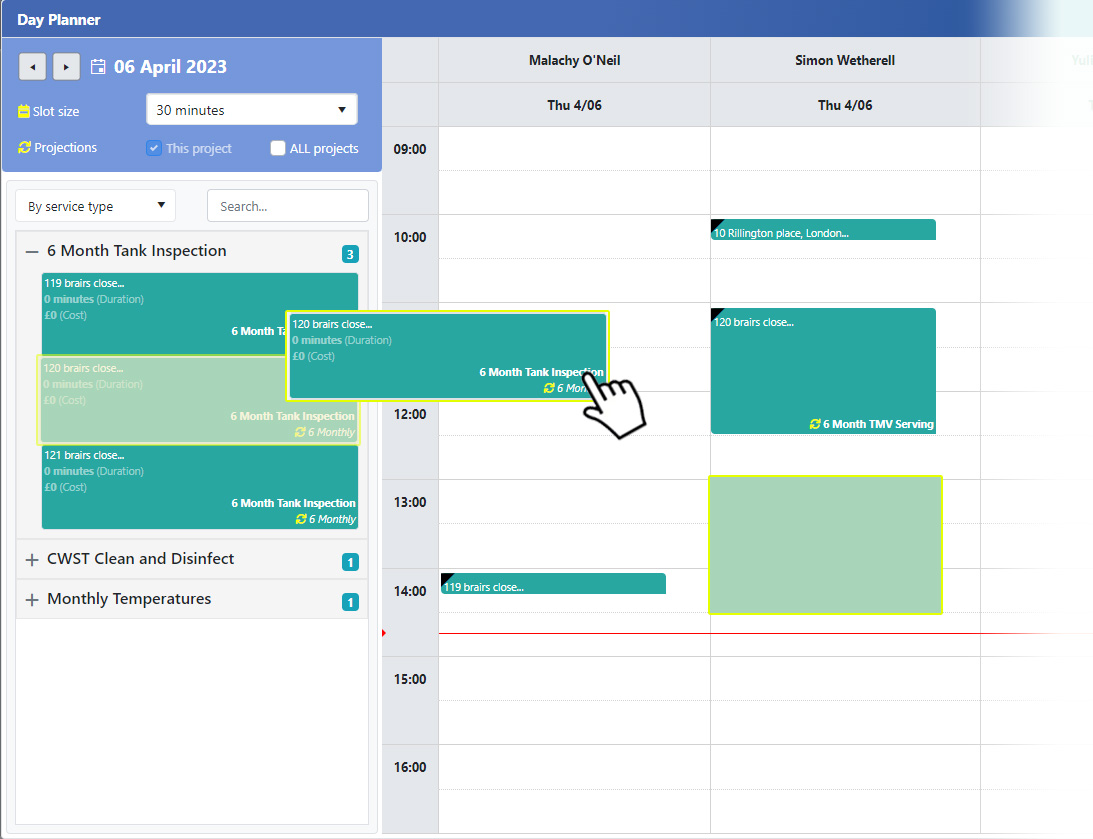 Job Management
The job-management section of the TEAMS system displays all individual jobs and appointments within a monitoring project and tracks the status of each job.
Planners can easily view future projected appointments for each service type based on its frequency, and modify them if necessary.
The system automatically tracks the entire job life-cycle, from appointment booking to report generation. Completed jobs are automatically marked with a tick, and visual indicators show the status of booked and projected jobs. This section is connected to the scheduling section, ensuring that any changes made to appointments are reflected in the job sheet section automatically in real-time.