Released On 5th Jul 2022
TEAMS Legionella: A look at the key features of legionella risk assessments and monitoring
The TEAMS Legionella system has been designed with time saving and innovative tools which enables consultancies to carry out comprehensive legionella risk assessments and monitoring services for their clients. In this blog we will take an in-depth look at some of the key features that comprise the TEAMS legionella system
Management of water systems
A structured question and answer section, automatically triggers risks based on the responses given to the questions asked. Triggered risks are fully customisable including the corrective actions, risk ratings, frequencies, and priorities to suit the client and site being assessed.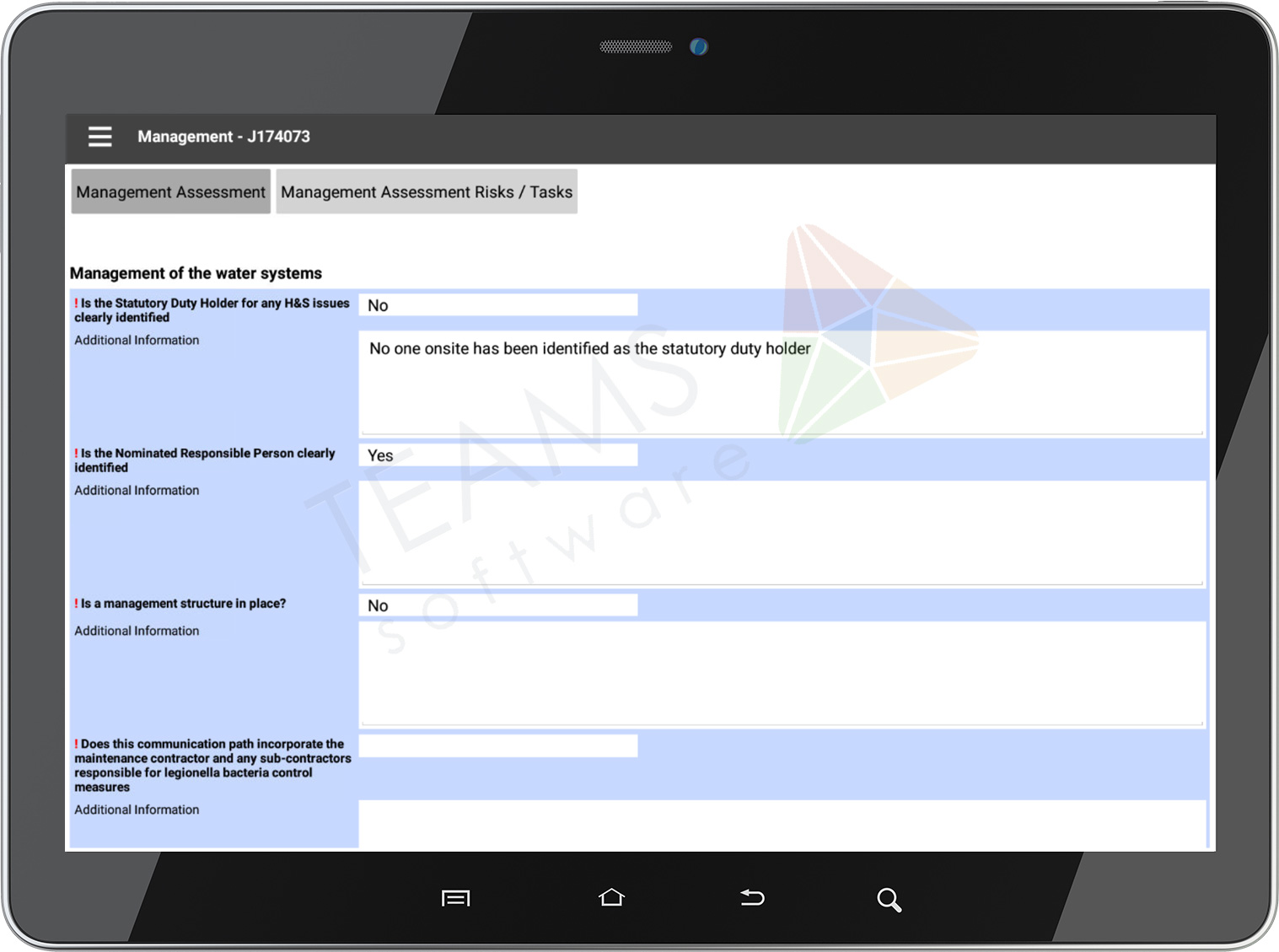 Asset Identification
TEAMS breaks down assets into specific types and poses pre-defined, tailored questions when a given type of asset is identified onsite. Specific risks are then associated with the asset along with its location, reference number, and photographic evidence.
Each asset category comes complete with a comprehensive bank of automatic, risk triggering questions tied specifically to the given asset type identified. Risks are built up during the assessment of the asset and fully customisable throughout. Photo capture is also included at both asset and asset risk levels where appropriate.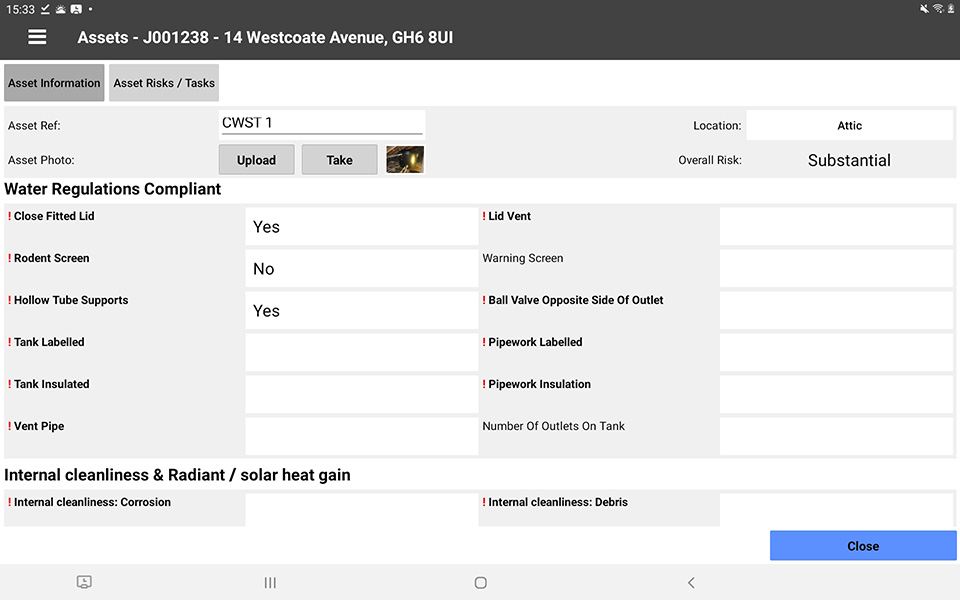 Locating outlets and recording temperatures
Outlets are organised by location within TEAMS, with each location containing a number of predefined questions, designed to assess each new location. Once defined, each location can contain an unlimited number of outlets, with the ability to record temperatures against each outlet. Risks are triggered automatically, depending on the temperature recorded.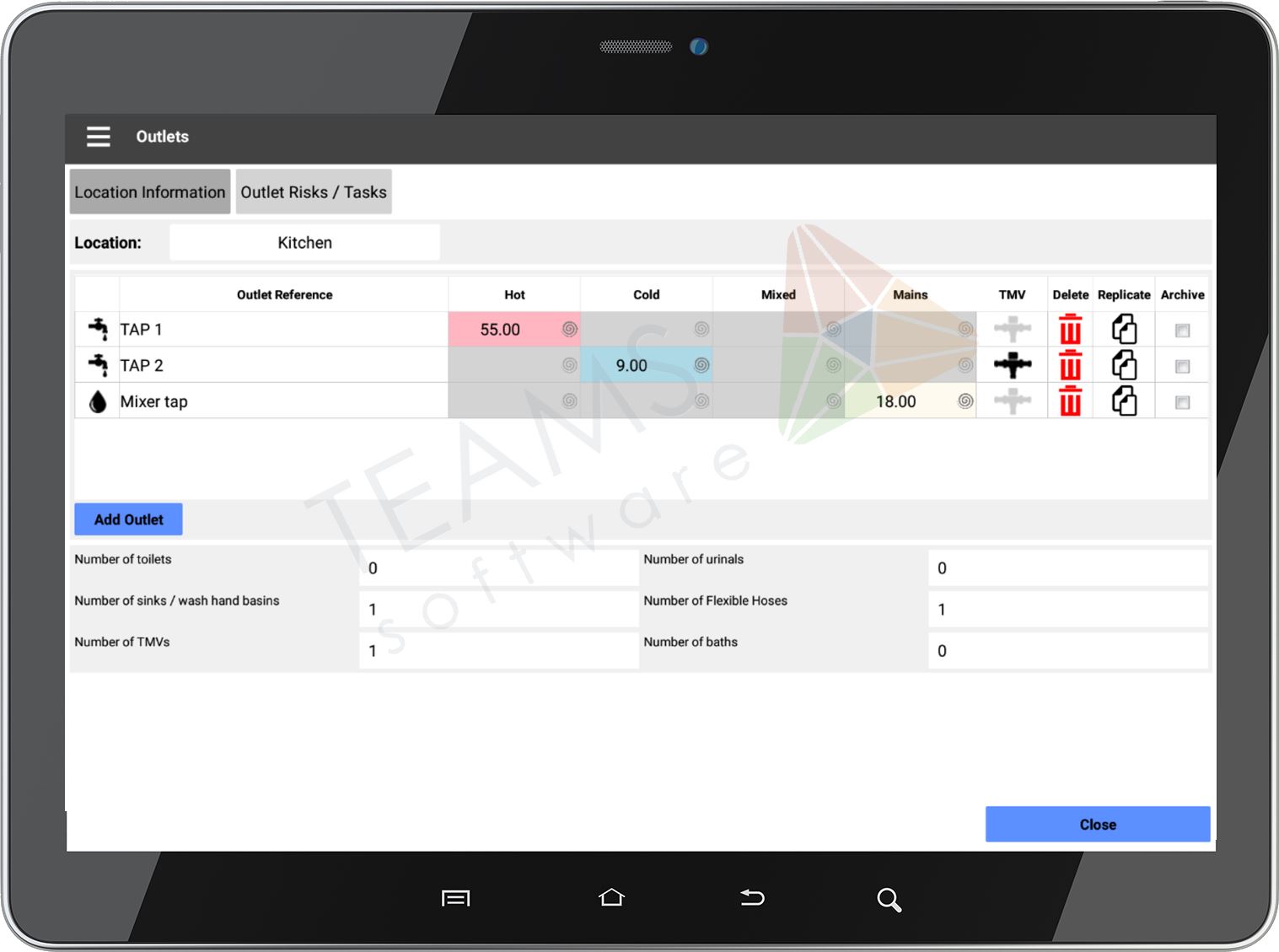 Real time onscreen risk assessment summary
The built-in overview facility brings together all the findings of the active job into one centralised screen for easy review when large or complex risk assessments are being undertaken.
Real time schedule
Forming the basis of the online logbook facility, the real time scheduler collates the various tasks and actions from the assessment, then applies the frequencies assigned to each task to plot the tasks into a planner style interface. Starting with one-off actions through to weekly, monthly and annual tasks, these jobs are then arranged in chronological order ready to be assigned to individuals who will manage the water system going forward.
Online site log book
TEAMS legionella also ties with in with the TEAMS portal. Allowing a consultancies clients to log in, view and interact with the data collected from site.
Onsite floor plan Designer
The onscreen floor plan designer allows onsite staff to quickly and easily create informative floor/building plans and layouts including adding annotation for sampling locations and references.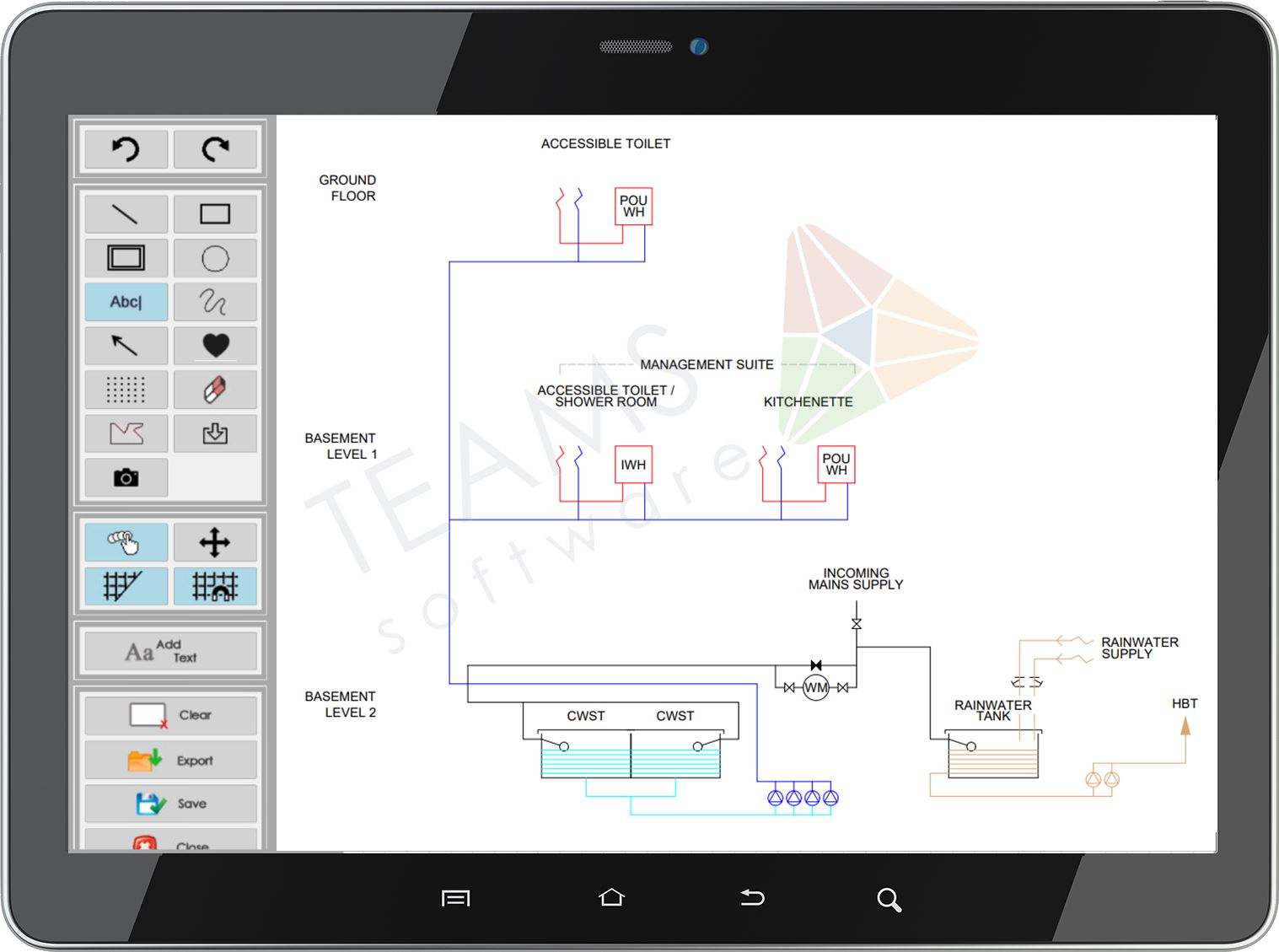 Find out more
The TEAMS system offers a complete start-to-finish solution for Legionella service type providers. TEAMS streamlines all administrative tasks related to risk assessments and monitoring service types including initial enquiries and quotations to finished reports. Learn more about TEAMS Legionella here.
Category: Legionella