Introducing the TEAMS Companion App
Imagine the efficiency and control of our industry-leading asbestos management platform—now in the palm of your hand. Welcome to the future, where you no longer need to be tethered to your desktop to take charge of your TEAMS office system. We're thrilled to introduce our groundbreaking Companion App, designed to transform the way you work, communicate, and manage your business operations.
Why Choose the Companion App?
Remote Report Approval
Not in the office and need to approve a report?
No problem with the Companion app.
Appointments & Leads
Access your appointment schedule and track leads on-the-go. Never miss an opportunity or a site visit.
Sales on the go
Create new leads right there and then while also keeping an eye on your existing opportunities.
Tailored Messaging
Get notifications and messages tailored to you. Stay in the loop without being overwhelmed.
Real-Time Sync
Stay connected with the office, with all your data updated in real-time.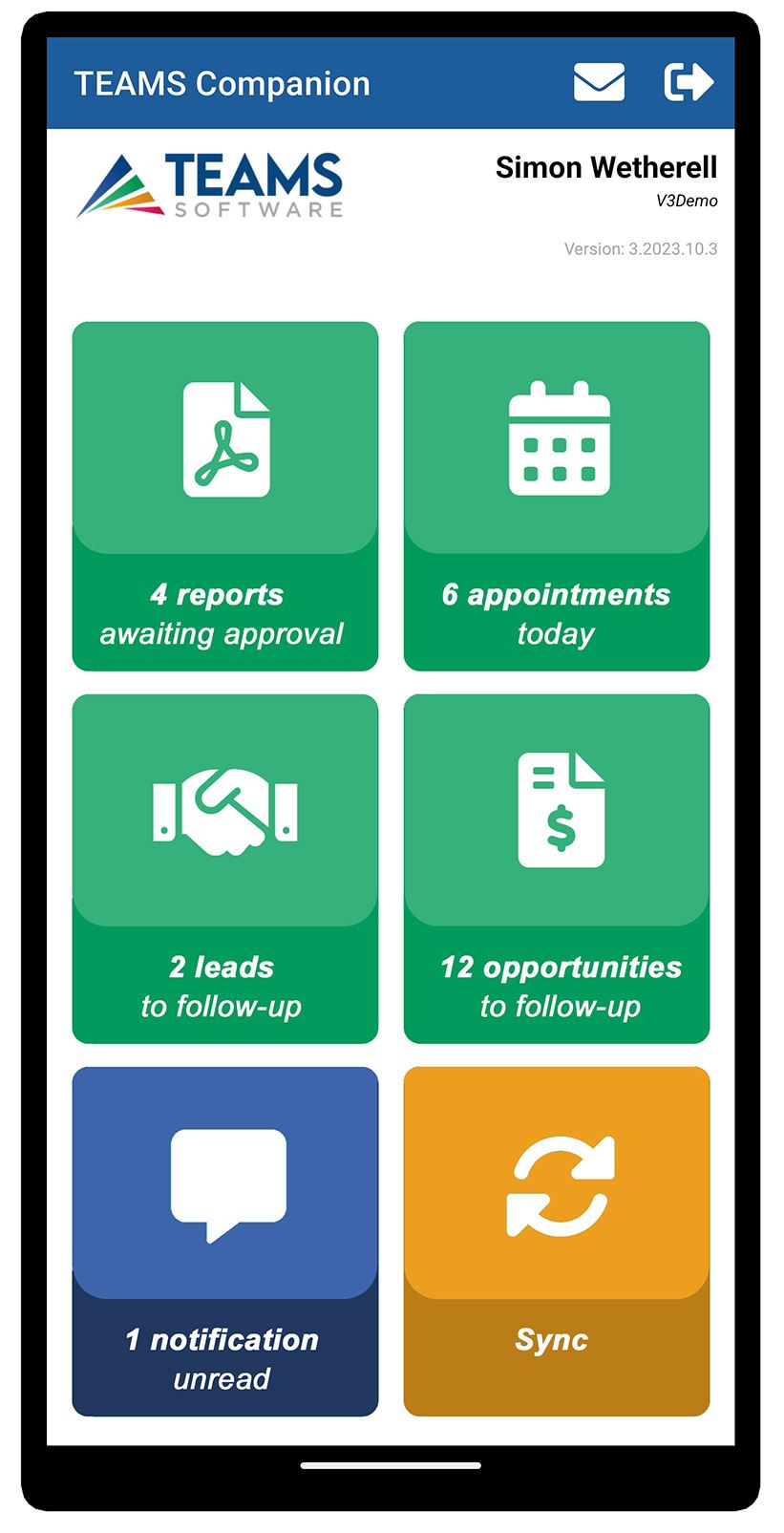 The Power of Desktop, The Freedom of Mobile
Our Companion App is more than just a mobile version of our platform; it's an entirely new way to experience the most comprehensive asbestos management system. Surveyors can continue to use their dedicated apps for on-site tasks, while the Companion App brings the power of the main software platform to your mobile device.
Stay ahead of the curve and download our Companion App today. Enjoy the ultimate in convenience and control, all at your fingertips.