Released On 10th Oct 2023
Scalable, measurable legionella projects with TEAMS V3
For the past 10 years, TEAMS Legionella has been a reliable partner for consultancies, providing effective legionella risk assessment and monitoring software. The recent release of our new TEAMS V3 software takes our legionella monitoring module up a notch, offering an upgraded suite of scheduling tools for our clients.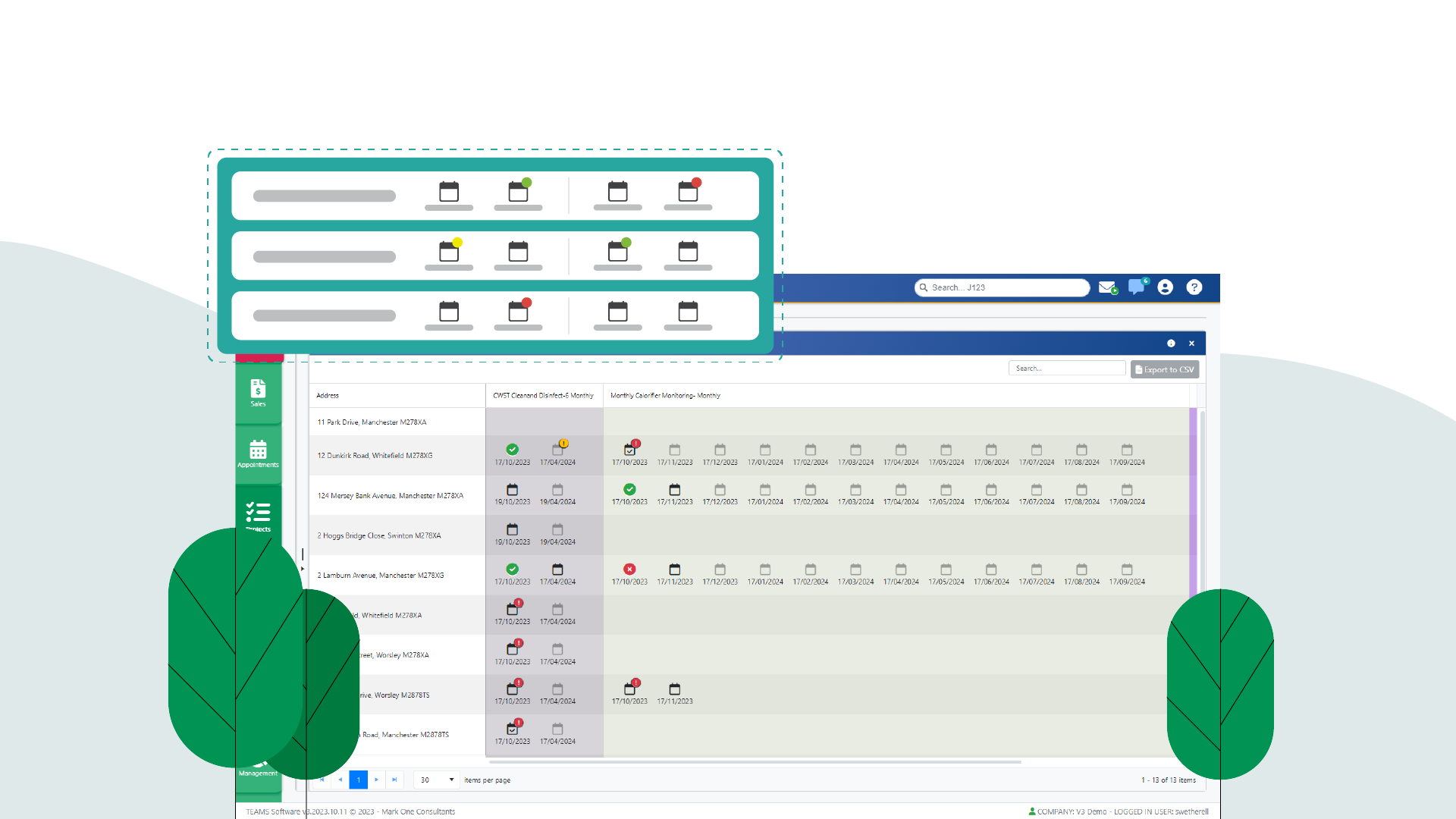 This improved monitoring system allows you to organise your workload into distinct projects, each capable of handling multiple service types across an unlimited number of sites.
Every site can be set up in advance with the necessary work details, estimated durations, costs, and scopes.
From there, a user-friendly drag-and-drop feature makes it a breeze to schedule numerous jobs, while also keeping an eye on your team's current workload and daily capacity.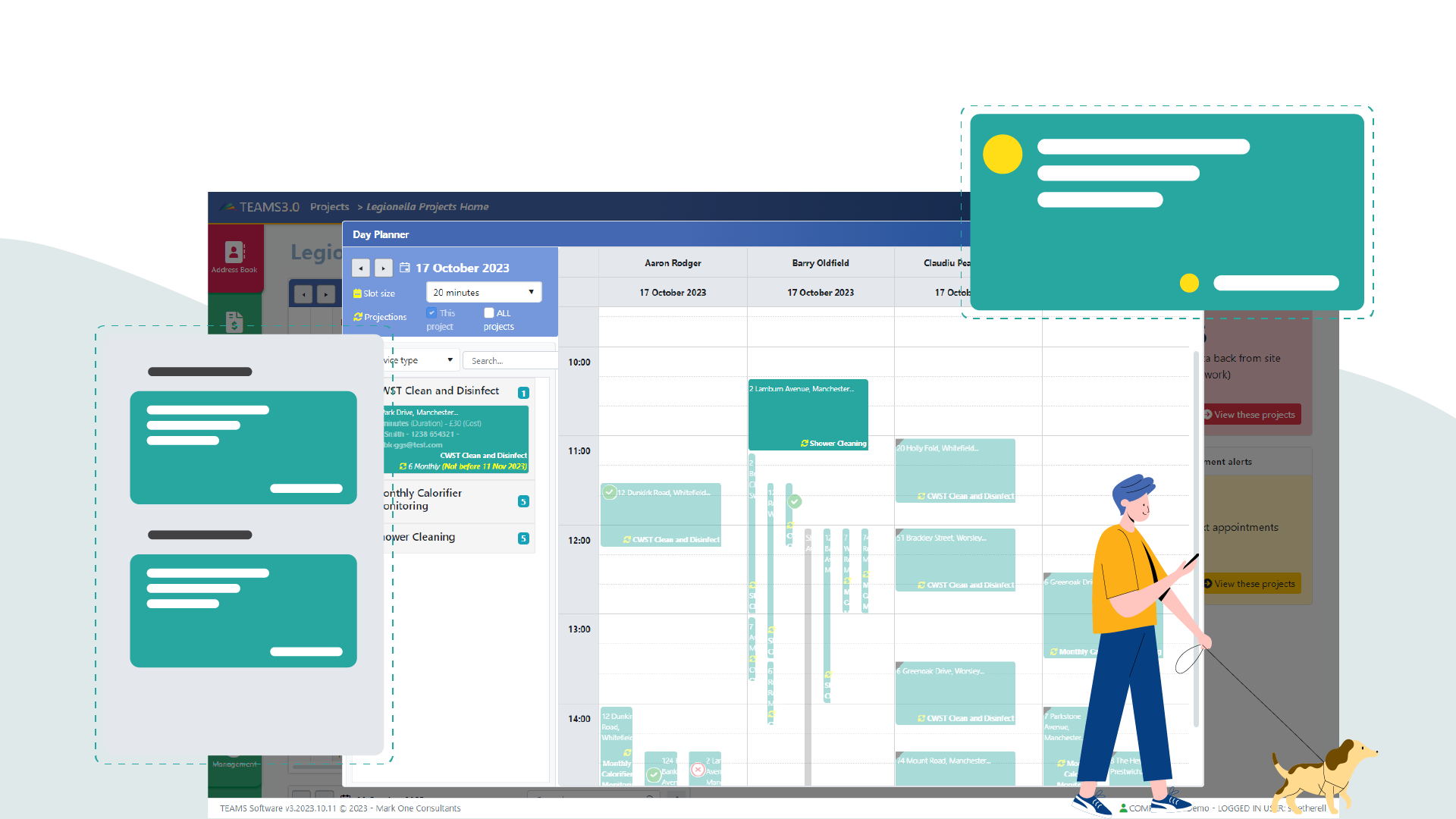 Our innovative appointment system gives you a glance into the future, showing what your workload will look like in the coming months and years based on your ongoing projects and commitments. This feature is crucial for effective long-term planning and resource management.
All these functionalities come together neatly within the new, sleek TEAMSV3 platform. Here, a set of automatically updated dashboard widgets provide a clear overview of your entire legionella services operation, making monitoring straightforward and reassuring.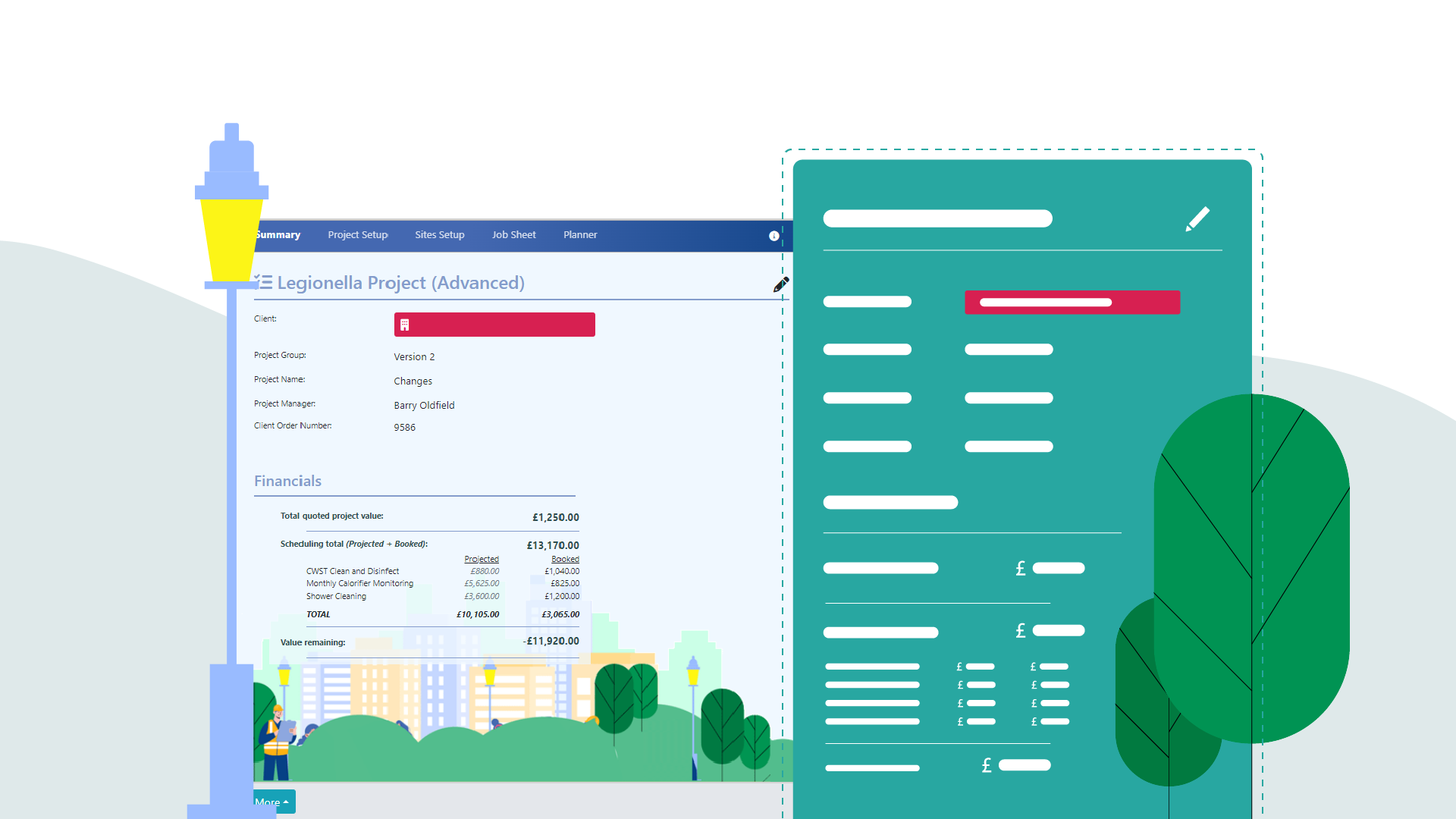 If you've been finding it challenging to schedule large-scale work programmes or if you're tired of juggling endless spreadsheets to keep your field staff on track, it's time to consider a change.
Reach out to TEAMS for a demonstration of the TEAMSV3 Legionella monitoring scheduling system and discover how we can simplify your operations.
Category: Legionella