Released On 17th Nov 2023
Becoming a super scheduler. Next level appointment bookings with TEAMS V3
We have always said that scheduling is one of the most intensive parts of TEAMS simply because of the nature of the task. Appointments get booked, cancelled, rearranged. Employees go off sick, tenants go awol, vans breakdown. The list goes on and on. All these events require constant juggling of the diaries to ensure you get your people to the right place at the right time. TEAMS V3 gives you a collection of scheduling tools to help you manage your teams. Lets explore these now.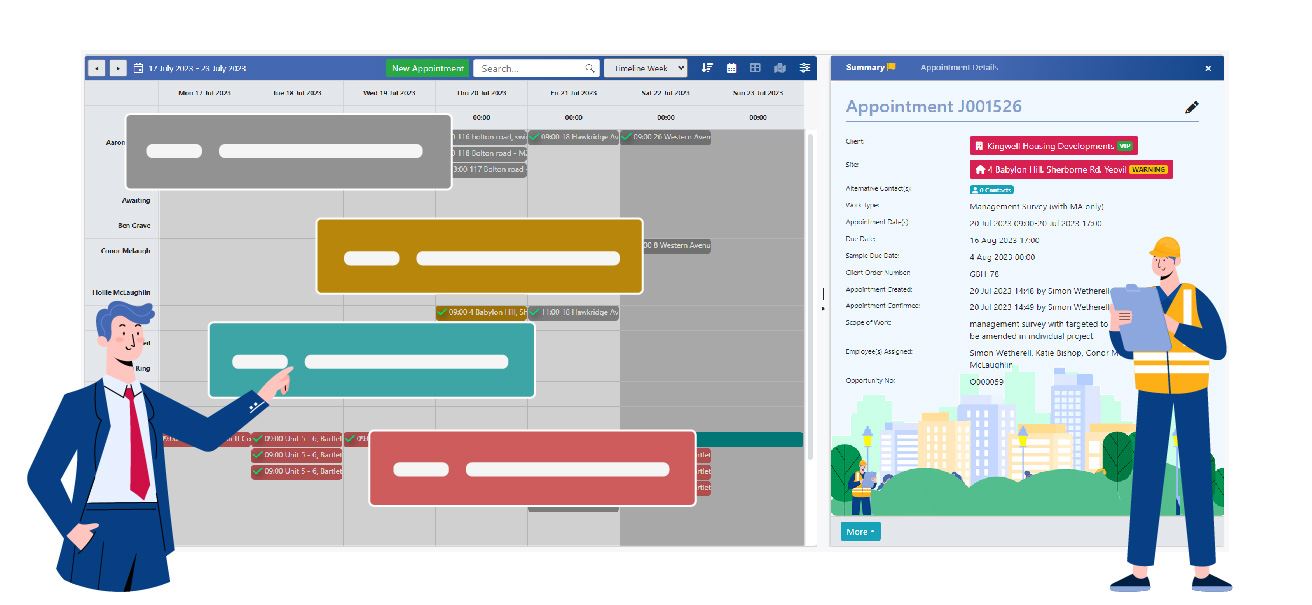 The traditional scheduler
A fresh take of the traditional diary is your default view in TEAMSV3. See a month, day, or week at a glance with visually appealing colour coding, initiative drag and drop, and the TEAMSV3 side-by-side view peering into appointments when required.
All of this provides schedulers with a fast and user friendly place to work.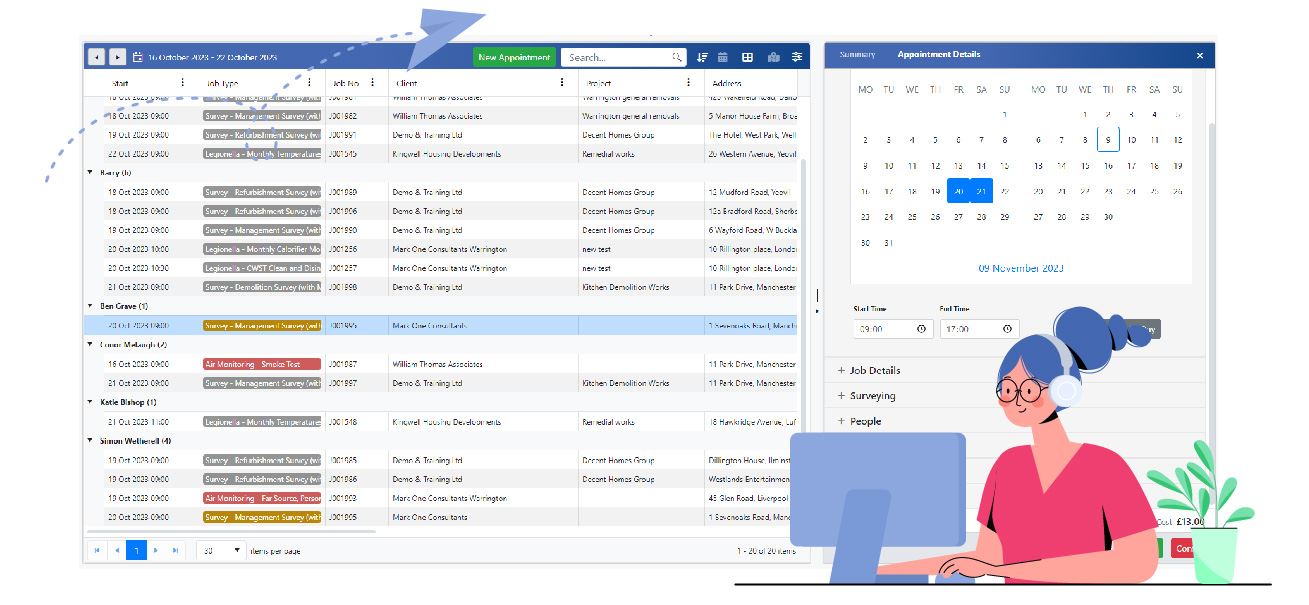 The list scheduler
Whether you are working through a list of sites to book in, or simply prefer the 'spreadsheet' style look of your coming days and weeks, the list view transforms your appointments in a grid style view for effortless skimming, grouping, searching, sorting and filtering.
Additional columns of data can be hidden and shown here depending on your preferences for even more data diving.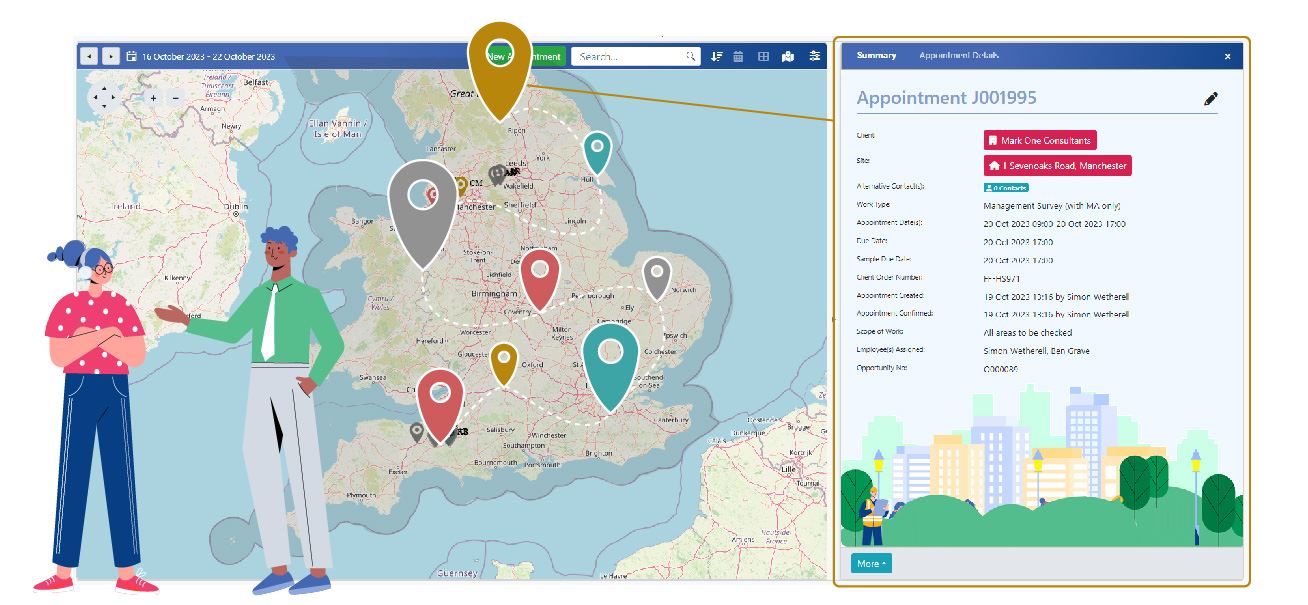 The visual scheduler
"…Where are you?? – What are you doing there?!"
Sometimes nothing quite beats just seeing visually where an appointment is and who is nearby. The map views within TEAMSV3 have been completely redeveloped and are now more interactive and useful than ever with colour coding by type, employee assignment and the ever-useful side-by-side view to allow instant access to the details of the job.
Want even more scheduling power?
The new diary in TEAMSV3 provides users with a much wider viewport of their staff and appointments assisted with the different views shown above.
Large Scale Projects. This is useful for day to day bookings, but if you are more about bulk booking project work with hundreds or even thousands of sites, TEAMS V3 Projects should be your next stop. See TEAMS Projects for details.
APIs. If you are already using a scheduling system and want to combine this with TEAMSV3, why not check out our API information and ask us about integration.