Released On 24th May 2023
Keeping Track and Tracing your Equipment
Are you still tracking equipment usage and calibration checks in spreadsheets?
Are you constantly having to keep track of when kit is due for a service?
Save yourself the headache and bring your equipment lists into TEAMS.
How it works
To record a piece of equipment, you just need to select the relevant equipment type, such as lab microscope, full face respirator mask, dust analyser etc. and you will be presented with an integrated form to complete directly within TEAMS.
In the form you can record details such as the member of staff it is assigned to, the branch or office it is kept at, as well as any reference or serial numbers. You will also be able to set dates for tests and checks.
Alongside this, you can also input dates for checks and tests to be carried out, such as PAT tests, when service or calibration checks are due or when in-house tests will be due to be carried out, as well as set how often these need to take place.
Once entered, the system will monitor the frequency of the checks, and test due dates before issuing notifications that a piece of equipment is due, or overdue for a test/check.

Out on site
When onsite, your equipment list is presented on the field staff directly on their mobile device, with their own pre-assigned equipment already pre-loaded. From here field staff can quickly and easily select the equipment that is being used for the specific job. Once selected, the field staff has the option to carry out a check of the equipment, and record any faults or defects, which in turn, is fed back to the office once the job is completed.
Any available equipment that hasn't been assigned to an individual, can also be selected before a job is started, and the user has the same option of undertaking a check of the equipment selected, and recording any potential faults or defects.
Built-in calibration date checks warn and inform surveyors and air testers if equipment is due or overdue recalibration, which ensures reliable equipment is used at all times.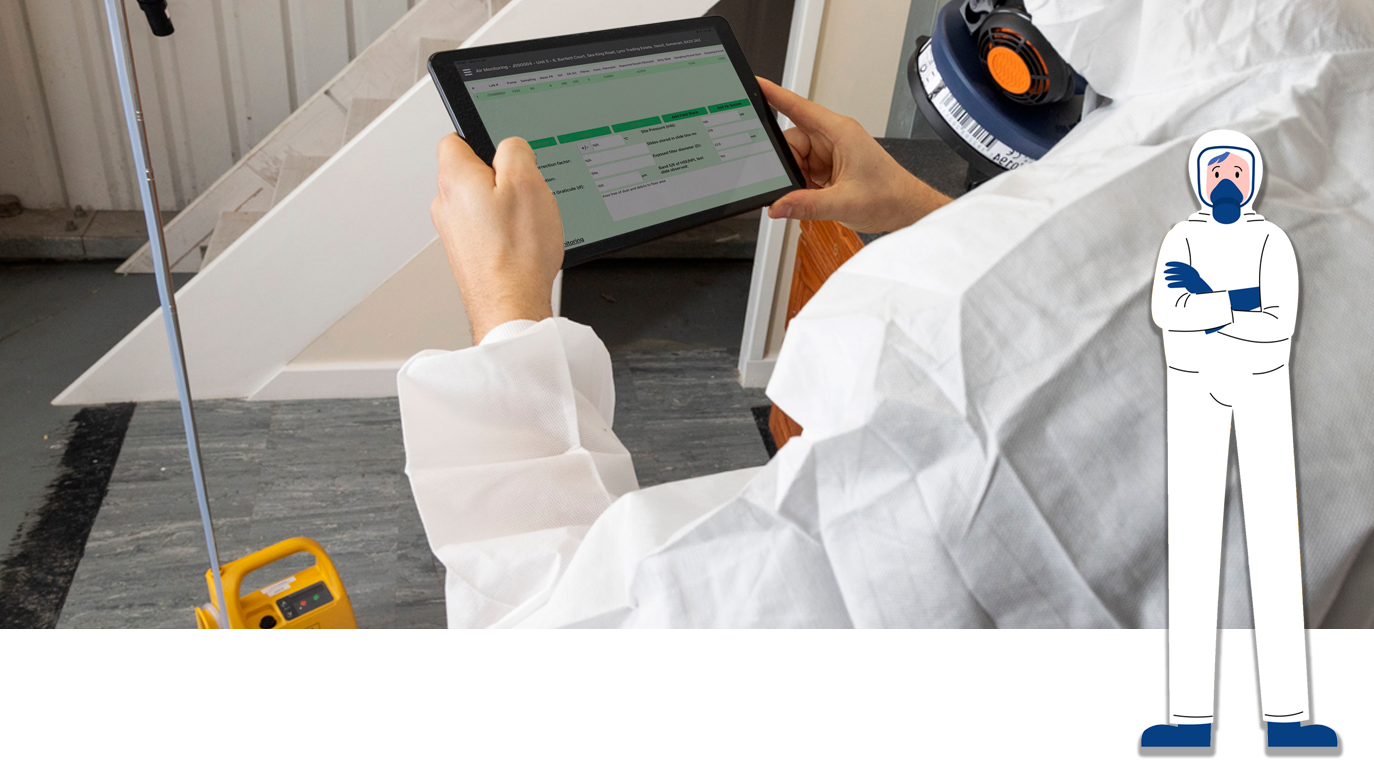 Find out more
To find out more about the TEAMS Equipment system, click here.
Category: Asbestos